It's not their fault that they are born
then why should they mourn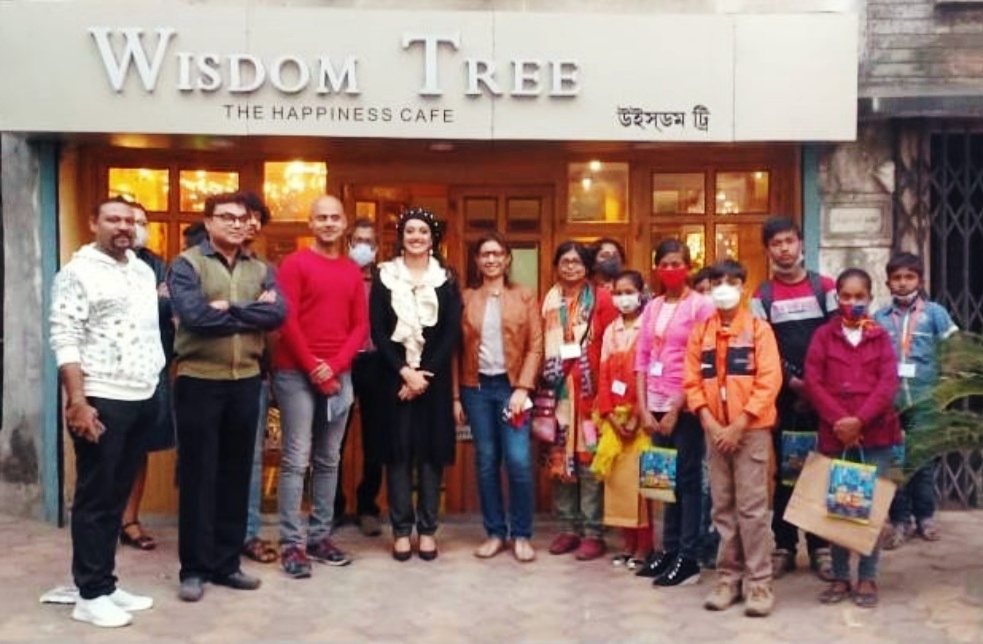 Advocate Ruhail Choudhury, the founder of The voices online, perhaps had this thought, when he considered to join a team who were determined to treasure the innocence of those children who smile despite the odds they face. Treasures Of Innocence is an NGO that works with children from neighboring slums in Garia. The Voices Online had partnered with Sonali, proprietor of  The Wisdom Tree to start the new year by gifting a good time to some of these children. Actor Moubani Sorcar, literally created magic, not just with few tricks but live singing and genuine smiles as she entertained the children. Aritro, a young musician, conducted an impromptu guitar workshop which added the dose of music to complete such an outing.
Tathagata Chowdhury, a reputed theatre personality and a core team member of The Voices Online gifted a laptop to the children from the NGO to ensure that the children are not deprived from their online education opportunities.
Despite busy schedule and possible party plans, the gifted shared the gifts with those who perhaps dream of such gifts from a distance. May 2021 see privileges distributed and innocence treasured.